Barnes Pumps
Priority Pump Service Your Local Barnes Pump Installer
The Barnes family of pump products provides versatility, high performance and unequaled value.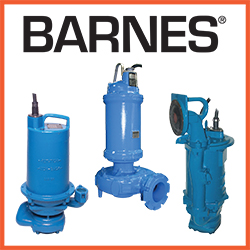 For more than a century, design and specifying engineers, plumbing contractors and end-users including homeowners have relied on Barnes pumps for reliability and durability.
From essential applications like sewage and wastewater to decorative fountain pumps found in the town square, Barnes pumps deliver innovative, cost-effective solutions with speed and accuracy.
Effluent pumps are designed for handling dirty water in typical septic tank / effluent applications.
High temperature models are available.
Barnes effluent pumps are designed to handle most low and high head effluent applications.
BLADE XGV Grinder pumps are the Barnes solution to high head high flow waste water grinding applications in municipal, commercial and light industrial environments.
They are available in 3HP to 15HP explosion proof models with 2", 2.5" and 3" discharge sizes.
BLADE XGV grinder pumps are designed for long lasting dependability and ease of maintenance.
Equipped with the Barnes Slicerator™ radial cutting technology
Equipped with the Barnes Slicerator™ radial cutting technology, plug-n-play "Quick Connect" cord and oil filled motor, BLADE XGV grinder pumps are the perfect choice for demanding high head, high flow applications involving troublesome solids like plastics, ropes, diapers and cloth materials.
Priority Pump Service and Barnes Pumps deliver innovative, cost-effective solutions with speed and accuracy